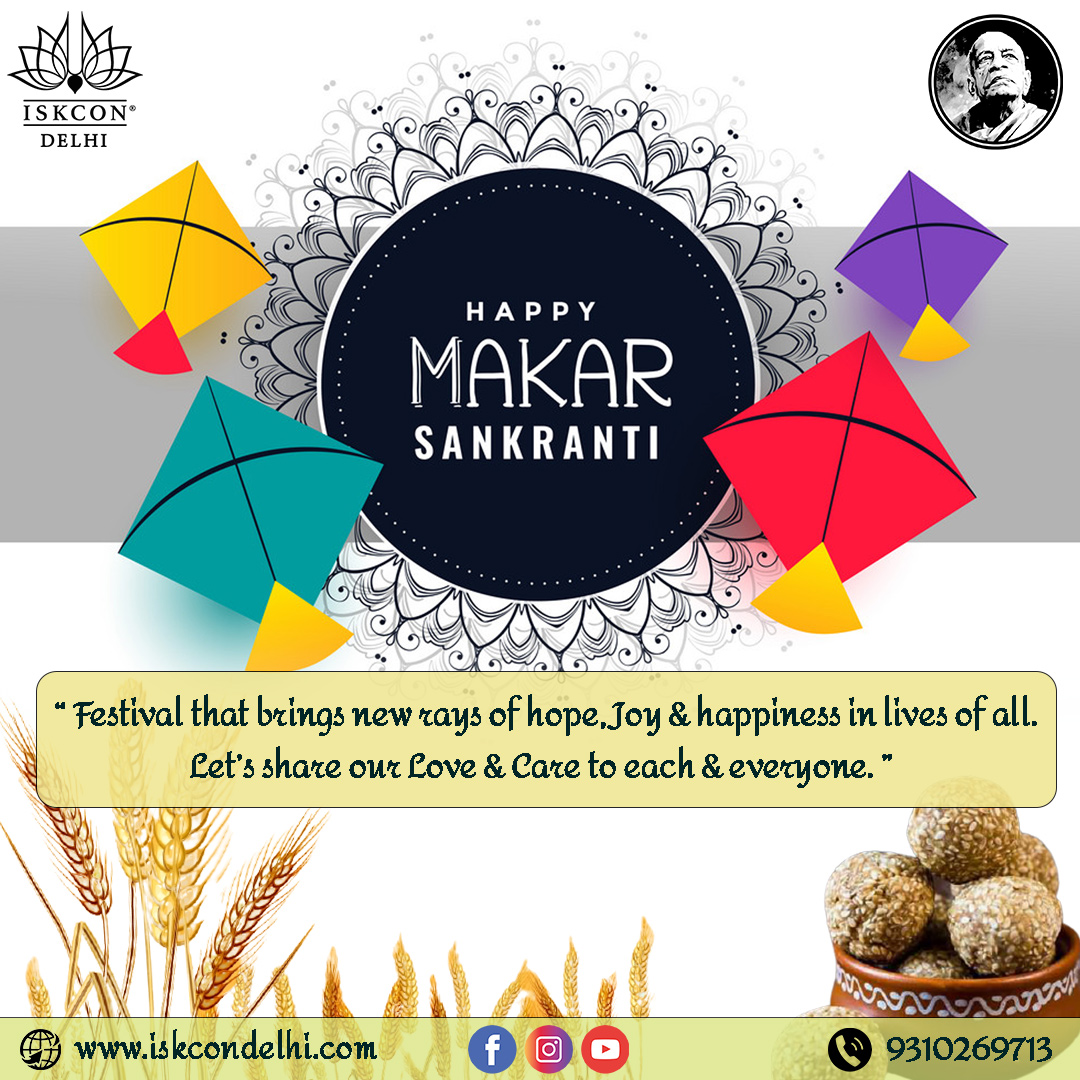 Makar Sankranti 2023
Makar Sankranti (2023) is a festival of joy and new beginnings, celebrated with great enthusiasm across India. The festival marks the beginning of the harvest season and is considered an auspicious day for forgiveness, new beginnings, and renewal of relationships.
On this day, ISKCON distributes the Prasadam (Food) to the Needy People. It is a time to come together as a community and share our blessings with those who are less fortunate. So, let's celebrate Makar Sankranti with the spirit of giving and generosity.