Media Donation
यत्तु प्रत्युपकारार्थं फलमुद्दिश्य वा पुन: |
दीयते च परिक्लिष्टं तद्दानं राजसं स्मृतम् || 17.21 ||
We need your support to maintain the online portal and other media services which we use to provide you valuable spiritual content.
Help us. Donate us. To serve you!
SCAN & PAY with any UPI App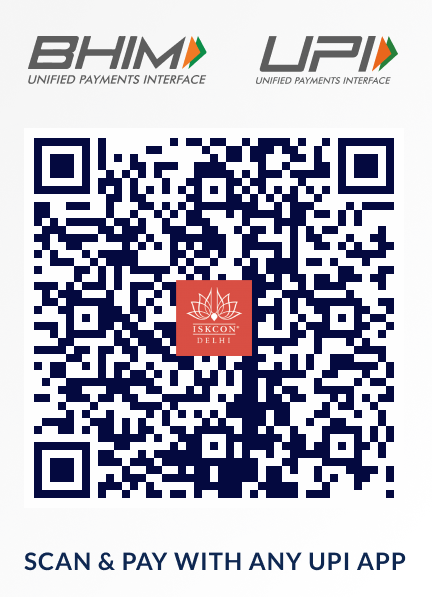 UPI ID:
rpy.iskconDelhiDonations@icici
Direct Bank NEFT/RTGS/IMPS
A/C NO.: 347501000822
NAME: ISKCON DELHI
IFSC: ICIC0003475
Please share the Screenshot of your payment on WhatsApp at  +91 8340004541 after the payment. You can also click on the below button to share the payment screenshot directly on WhatsApp.