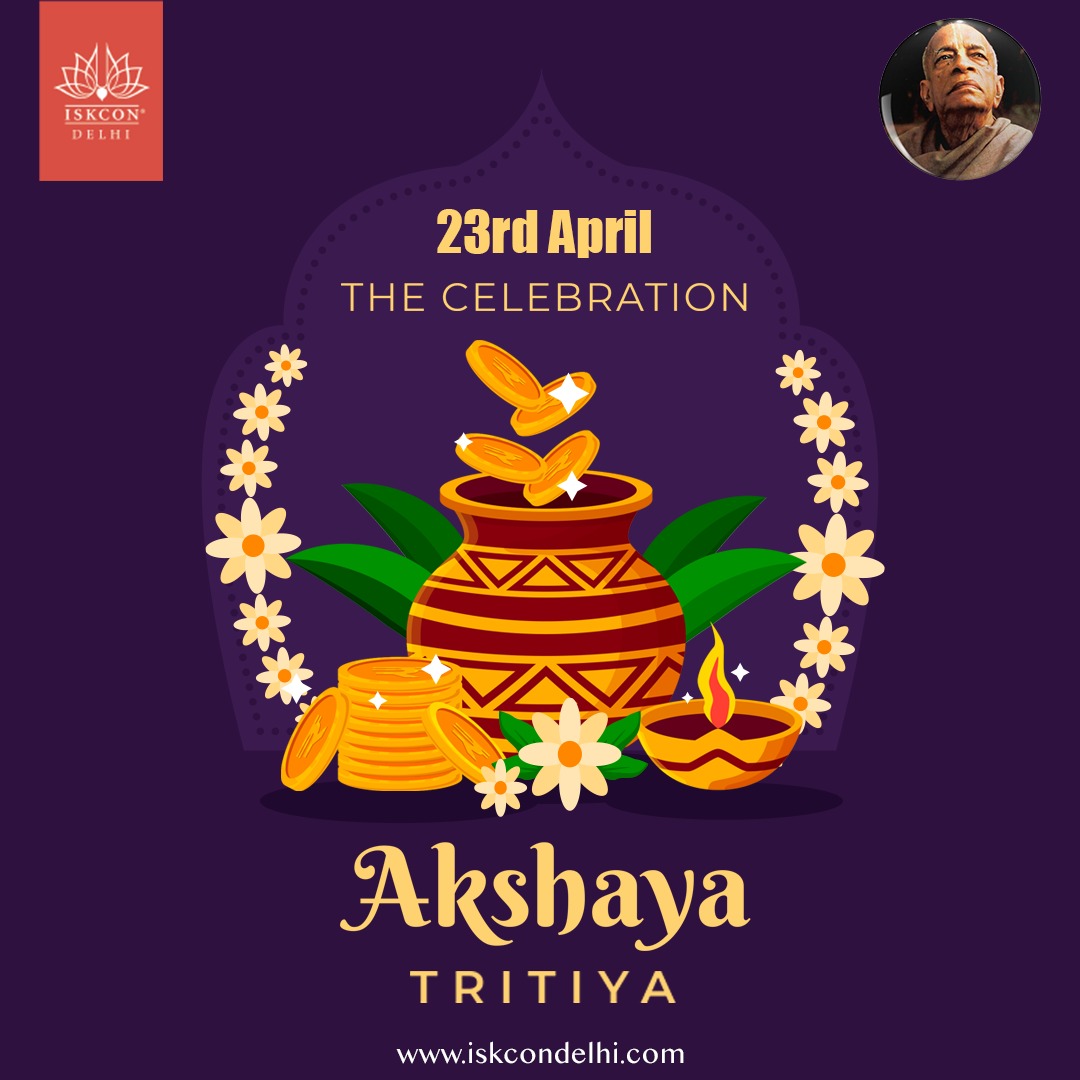 Akshaya Tritiya 2023
This Year
Akshaya Tritya
in 2023 is celebrated on 23 April.
Akshaya Tritiya is a highly auspicious day in the Hindu calendar, celebrated on the third day of the waxing moon in the month of Vaisakha. This day is believed to bring good luck and success in all endeavours and is considered one of the most sacred days for donations and charity.
On this day, Sudama visited the Lord Krishna for financial help with fist of rice to offer to the Lord with his true devotion and faith. However, Lord Krishna welcomed Sudama with open arms, embraced him, and treated him with great hospitality. He accepted the rice from Sudama and relished it with great delight.
Sudama was overwhelmed by Lord Krishna's love and hospitality and forgot all about his financial problems. When he returned home, he found that his poverty had been replaced with abundance and prosperity. It is believed that any good deeds performed on this day will bring immense benefits and blessings to the person.
ISKCON temples worldwide celebrate Akshaya Tritiya enthusiastically, inviting devotees to participate in various spiritual activities, such as chanting, kirtans, and special offerings to the deities. Donating on this day is considered highly respected, as it is believed that charity performed on this day will never diminish.
By donating on this auspicious day, one can not only earn the blessings of Lord Krishna but also contribute to the betterment of society.
So, on this Akshaya Tritiya, let us all come together to make a positive impact on society and receive the blessings of the Lord.