World biggest
800 kg
Gita at Delhi's ISKCON TEMPLE
Let us take pride in the fact that the most advanced Holy Book of the world is in our own country. It is the holy Bhagavad Gita. It contains over 2.8 meters and over 800 kg.
The 'Astounding Bhagavad Gita' is one of the descriptions in the world. It has the verses of Bhagavad Gita forward with an explanation.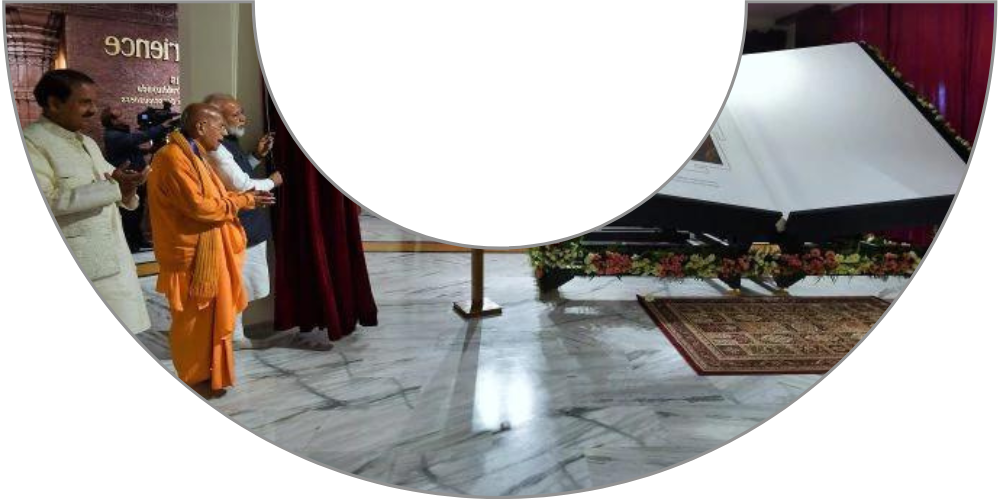 Prime Minister Narendra Modi
uncovered the 800 kg, Bhagavad Gita.
He revealed this unique World's Biggest Gita made by ISKCON followers. It covers over 2.8 meters and weighs around 800 kg. The prime minister said it is an exceptional occurrence to reveal this beautiful Bhagavad Gita through Addressing the audience.
He said this separate book would become a symbol of India's knowledge of the world.
Prime Minister revered the works of Srila Bhaktivedanta Prabhupada in increasing global information of that epic.
Prime minister Narendra Modi said that the Bhagavad Gita can always guide us when we were facing difficulty in life. Remembering a well-known verse from the Gita, he said that some spiritual force is perpetual with us as we fight with the villains of humankind.
He told the Gita motivates everyone to help the people and the community. He said that Indian forces and experience offer resolutions to many difficulties undergone by humankind.