Do you want to Join ISKCON?
ISKCON is spreading the Lord Krishna's teachings. So if you want to Join ISKCON, just enrol on the Bhagavad Gita course and learn the secret knowledge of Lord Krishna.
This is how you will join ISKCON in a precise manner. And most importantly, start visiting ISKCON Temple to get the darshan and blessings from Radha Parthasarathi.
Registrations are closed for the current batch.
Fill the form to get new batch announcements
WHY SHOULD I LEARN BHAGAVAD GITA?
The Art of Mind Control and Stress Management. Ability to transcend all confusion and doubts of life.
Secret of Success, Peace and Happiness
What is the purpose of my own existence?
How to enhance your work performance?
Life Skills to Help You Improve Your Personality
How to bring harmony in your relationships?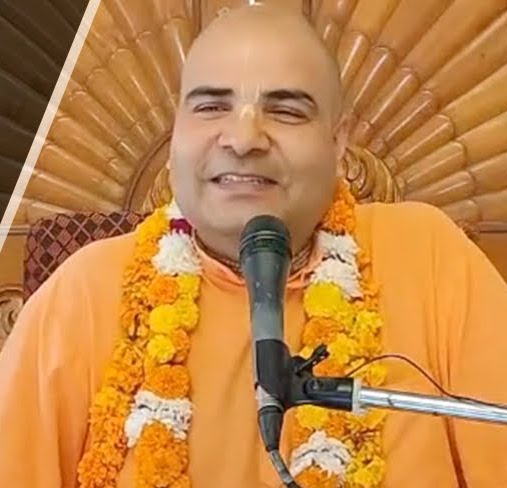 Our Speaker
HG Rasraj Prabhu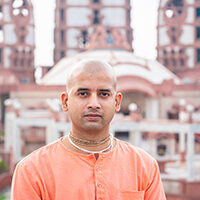 Our Speaker
HG Vigyan Vihari Prabhu

Bhagawad Gita ने मेरी पुरी जिन्दगी बदल दी । इसे पढ़ने के बाद अब मै इन्सान बन गया हूं। मै बस इतना कहना चाहता हूं की अगर bhagawad गीता पुरी दुनिया के लोग पढ़ लें और कृष्ण भक्ति करने लगें तो ये पृथ्वी हीं स्वर्ग हो जाएगा। गीता हर इंसान को जरूर पढ़ना चहिए अपने जीवन काल मे। एक शांतिप्रिय समाज बनाने के लिए आप गीता जरूर पढ़ें और अपने ,रिलेटिव्स और अपने मित्रों को पढ़ने के लिए गीता गिफ्ट भी करें । हरे कृष्णा 🙏🙏🙏
This is not a only a book, it is a manual of life by Prabhu Shri Krishna . This is a must buy and in As it is version the description is outstanding 👏🏻👌 Please buy a copy of srimad bhagavad Gita , it will change our lives. Hare krishna 🙏🏻🙏🏻
All Verses have been explained in an Excellent way. Reference of many Shastra have been used to explain the Glory of Gita. "श्रीमद भगवद गीता यथारूप" is one of the best Book in this Universe.
STEPS to Enrol on the Online Bhagavad Gita Course
STEP 1-  You should have WhatsApp Messenger App on your mobile phone. Please download it from the Android/Apple Play Store if you don't have it.
STEP 2-  After this, you can register for the course by paying the operational fee of Rs. 200.
STEP 3-  After the payment, you'll be redirected to the Thankyou page, where you can find the WhatsApp Group link.
# Q- Why WhatsApp Group is necessary to join?
Ans- We will send online zoom class links in the WhatsApp Group only.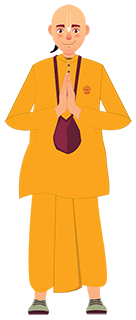 Frequently Asked Questions?
Why are we charging money?
We are charging a one-time nominal fee of Rs. 200 because we will have to maintain the online operational tools.
Is Fee refundable?
We are not charging any amount for our profits. We are just charging you the nominal operational cost. So, we are not able to return the amount once you have enrolled with us.
When will class be taken?
The batch-3 class will be held on the Weekend, i.e., Sunday Afternoon.
There will be a 1-hour session every week from 2 PM – 3 PM. We've limited seats for this Batch. Register Now to save your spot!
In which langugage course will be conducted?
All classes will be provided in Hindi.