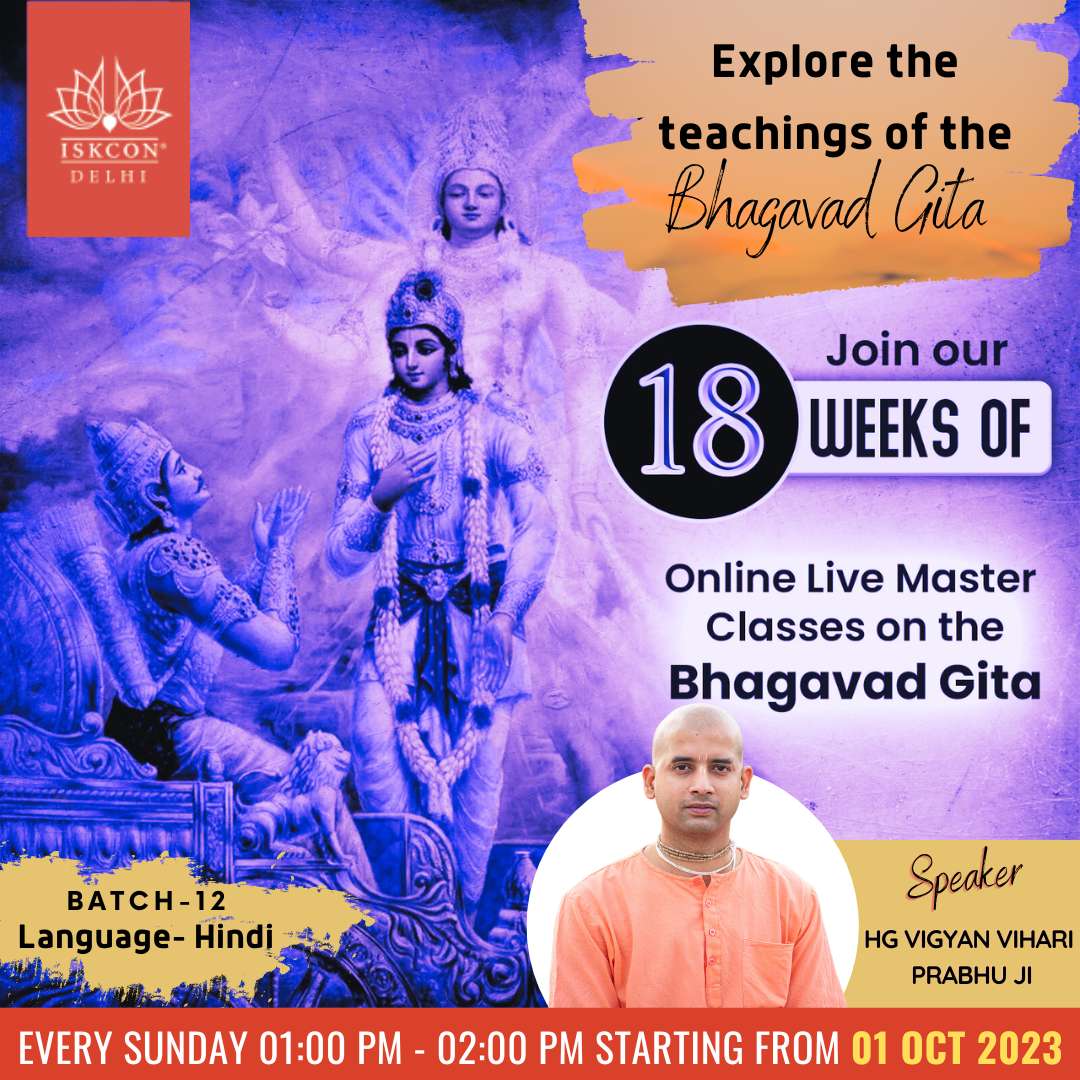 "Online Bhagavad Gita Master Classes"
Discover the secrets of inner peace and self-realization through our Online Bhagavad Gita course.
Learn the ancient teachings of the Bhagavad Gita and apply them to your modern life with our online course.
Join our online Bhagavad Gita course and embark on spiritual growth and self-discovery.
Registrations for Bhagavad Gita Course Batch-12 (Lang- Hindi) have been started.
(It will start on 01 Oct 2023, Timings: 01.00 PM – 02.00 PM, Every Sunday).
We've limited seats. Register now to save your spot.


More Info About Online Classes


100% Online Classes
All classes will be taken online on Zoom Online Meeting App.

Quizzes
During classes, the trainer can ask questions from any of the attendees.
Language
This course will be delivered in the Hindi Language.

Support
You can call or WhatsApp our support line- +919310269713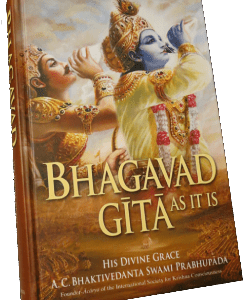 What will we cover in the Course?
In this comprehensive Online Bhagavad Gita Course, we will explore the entire Bhagavad Gita, from Chapter 1 to Chapter 18, over 18 Weeks. We will cover one chapter of the Bhagavad Gita each week and a one-hour class every week.
Throughout the course, we will delve deep into the Bhagavad Gita's teachings, exploring its philosophy, spirituality, and practical applications. We will examine each chapter's themes and concepts, including karma, dharma, yoga, devotion, and more.
Why Should I learn Bhagavad Gita?
"Unlock the power of self-discovery and spiritual growth with our online Bhagavad Gita course."
"Learn the ancient wisdom of the Bhagavad Gita and apply it to your modern life for greater fulfillment and purpose."
"Gain a deeper understanding of yourself and the world around you with our comprehensive Bhagavad Gita course."
"Embark on a journey of self-discovery and spiritual enlightenment with our online Bhagavad Gita course."
Please note: This course will be conducted in the Hindi Language. If you wish to learn in English, you can Register Here.
Chapter 1 (Week 1)
Observing the Armies on the Battlefield of Kurukñetra
Chapter 2 (Week 2)
Contents of the Gétä Summarized (Sankhya Yoga)
Chapter 3 (Week 3)
We will learn about Karma-yoga
Chapter 4 (Week 4)
We learn more about Transcendental Knowledge
Chapter 5 (Week 5)
Karma-yoga—Action in Kåñëa Consciousness
Chapter 7 (Week 7)
Knowledge of the Absolute
Chapter 9 (Week 9)
The Most Confidential Knowledge
Chapter 10 (Week 10)
The Opulence of the Absolute
Chapter 13 (Week 13)
Nature, the Enjoyer, and Consciousness
Chapter 14 (Week 14)
The Three Modes Of Material Nature
Chapter 15 (Week 15)
The Yoga of the Supreme Person
Chapter 16 (Week 16)
The Divine And Demoniac Natures
Chapter 18 (Week 18)
Conclusion—The Perfection of Renunciation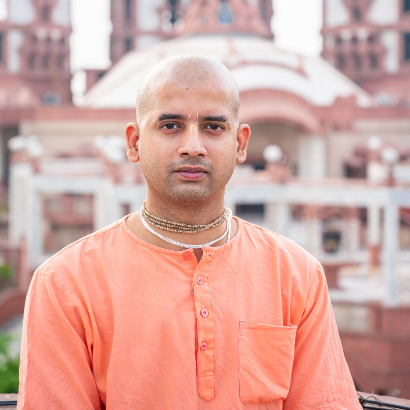 Know Your Mentor
HG Vigyan Vihari Prabhu Ji
HG Vigyan Vihari Prabhu has been an invaluable asset to ISKCON DELHI for the past decade. A spiritual leader and esteemed expert in the Bhagavad Gita, Prabhuji's journey is nothing short of remarkable. With a Master of Technology (M.Tech) in Computer Science from the prestigious institute and training from IIT Delhi with five years of IT industry experience, he consciously redirected his life towards Krishna Consciousness.
Today, Prabhuji serves as the Media Head of ISKCON Delhi and My Ashraya YouTube channel, a beacon of spiritual enlightenment with its vast viewership. His academic prowess, combined with his deep spiritual understanding, allows him to offer a truly unique and profound perspective on the teachings of Lord Krishna.
Prabhuji's tireless efforts have made the Bhagavad Gita more accessible to people across the globe through various offline and online platforms. Countless individuals have found solace and discovered a deeper purpose in life through his teachings. His ability to touch the hearts and minds of others has made him an inspiration to many.
In recognition of his contributions, HG Vigyan Vihari Prabhu Ji has gained immense respect and admiration. His impact extends beyond the spiritual realm, and his multifaceted personality will continue to shape and inspire future generations.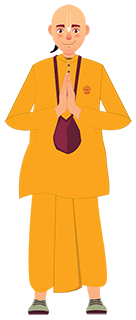 Registrations are open for Batch-12 (Hindi), starting from 01 Oct 2023, Every Sunday 01.00 PM – 02.00 PM.
#You will receive the WhatsApp Group link on your email id after the payment.
Please Note: Registrations are opened for our upcoming Batch-12 (Hindi). Kindly register below to save your seat.
The wisdom of the Bhagavad Gita has helped many individuals navigate difficult situations and make wise decisions, leading to success and happiness.
"I recently completed the Online Bhagavad Gita course, which was a transformative experience. The course material was presented clearly and concisely, and the instructors were knowledgeable and supportive. I feel more connected to my spirituality and have better understood the Bhagavad Gita's teachings. I highly recommend this course to anyone looking to deepen their spiritual practice."






"The Online Bhagavad Gita course has been a game-changer for me. I have always been interested in spirituality, but this course has given me a deeper understanding of the Bhagavad Gita's teachings and how to apply them in my daily life. The course is well-structured and easy to follow, and the instructors are always available to answer any questions. I feel more centred and at peace after completing this course."





"I am so grateful for the Online Bhagavad Gita course. It has helped me reconnect with my spiritual roots and given me a new perspective on life. The comprehensive course covers all aspects of the Bhagavad Gita's teachings, from philosophy to practical applications. The instructors are warm and supportive, and I feel like I have gained a new spiritual family. I highly recommend this course to anyone looking to deepen their spiritual practice."





Frequently Asked Questions?
Why are we charging money?
We are charging a one-time nominal fee to maintain the online portal. This is 18 weeks course; the price is for the entire course.
Is Fee refundable?
Our fee is non-refundable as it is a nominal amount charged solely to maintain the resources required to deliver the program and not to generate profit.
In which langugage course will be conducted?
The course will be conducted in Hindi. This means that all lectures, materials, and discussions related to the course will be presented in Hindi. If you are uncomfortable with Hindi or have difficulty understanding it, please get in touch with us.
Do we provide class recordings?
If you are unable to attend a live session due to an urgent matter, we can provide you with the class recordings upon request. However, please note that the recordings will only be provided in such exceptional circumstances and not as a regular practice. It is highly recommended that you attend the live sessions to get the full benefit of the course.
What will I learn in the course?
In the course, you will learn about the essential teachings of the Bhagavad Gita, including karma yoga, sankhya yoga, bhakti yoga, and other essential concepts. You will also learn how to apply these teachings to your daily life and how to find inner peace and fulfilment.
How long does the course take?
Tagline of this course is- 18 Weeks, 18 Hours, and 18 Chapters which means the course is designed to be completed in 18 weeks, with each week covering one chapter. Each chapter will be covered in a one-hour class.
Please note that this is the expected timeline for completing the course, and actual completion time may vary depending on factors such as the pace of the class.
What are the requirements to join the course?
To join the course, you must have access to a smartphone or computer with the Zoom app installed, a good internet connection, and a dedication to learning. Additionally, to receive regular Zoom class links, you must provide a valid WhatsApp number to us. If you have any questions about the technical requirements or other course prerequisites, please get in touch with us at +91 93102 69713.
Will I receive a certificate after completing the course?
As of now, we do not provide any certificate upon completion of the course. However, we plan to launch a certificate program in the future and will notify you when it becomes available. To obtain the certificate, you may need to take an online test to assess your understanding of the course material. Once it is launched, we will provide more information about the certificate program, including eligibility requirements and fees.
Start Your Spiritual Journey With Our Bhagavad Gita Course
Attend online Bhagavad Gita classes and read the book to gain spiritual knowledge.
Consistency will help you to learn or understand the content of Bhagavad Gita.
Lord Krishna gave discreet knowledge to Arjuna to win the battle. Now it's your turn.