Sri Radha Ashtami 2022

04 September
Join the Grand Celebration of Srimati Radha Rani Appearance at ISKCON Delhi, East of Kailash, and witness the Holy Day.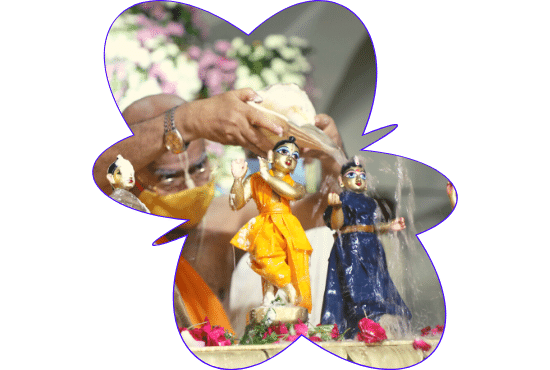 Get Blessings of Laxmi by helping the Needy
Radha Ashtami marks the appearance day of the Srimati Radha Rani.
Show up your excitement on the Holy Day of Sri Radha Ashtami by donating some amount to the Needy.
Amount of your Choice (Eg. 101, 201, 301, 401) 
SCAN & PAY with any UPI App
No Need to share the screenshot for this payment method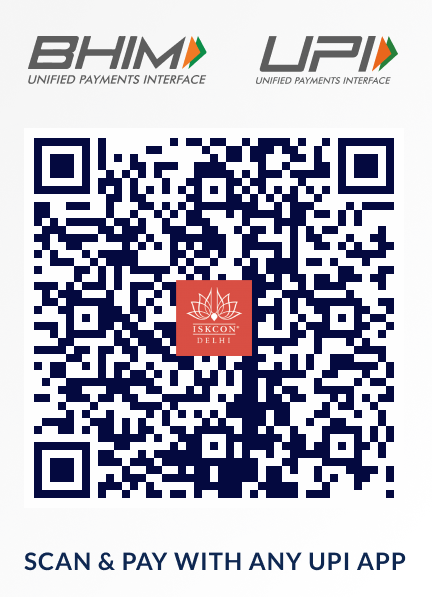 UPI ID:
rpy.iskconDelhiDonations@icici
Direct Bank NEFT/RTGS/IMPS
Note: If you are donating in direct bank account, then share the payment screenshot on WhatsApp by below button. (अगर आप सीधे बैंक खाते में दान कर रहे हैं तो स्क्रीनशॉट को नीचे दिये गये बटन द्वारा व्हाट्सएप पर शेयर करें)
A/C NO.: 347501000822
NAME: ISKCON DELHI
IFSC: ICIC0003475
For any Query Contact us:
You can call us: 10 AM – 6 PM
+ 91 9310269713