ISKCON

all over the country feed more than

7 crore

meals during the

Pandemic

and

still counting…
help us to eradicate hunger. JOIn Food for life campaign.
donate and claim 80g to save tax
All Donations paid within India are Tax Exempted under the 80G Section of Income Tax Department, Govt. of India.
AVAIL 80G BENEFITS ON THE DONATIONS MADE TO ISKCON AS PER INCOME TAX RULE
Tax Exemption Certificate Ref. No.: आ. नि. (छू.) मु. न./80-जी/1667/2007/2008-2009 Validity extended perpetually vide CBDT Circular No. 7/2010 dated 27/10/2010
Your Smallest act of Charity can make a difference and bring smiles to their faces.
Donate 1,000 Meals
₹ 20,000
Donate 2,500 Meals
₹ 50,000
Donate 5,000 Meals
₹ 1,00,000
Donate 10,000 Meals
₹ 2,00,000
Donate 25,000 Meals
₹ 5,00,000
SCAN & PAY with any UPI App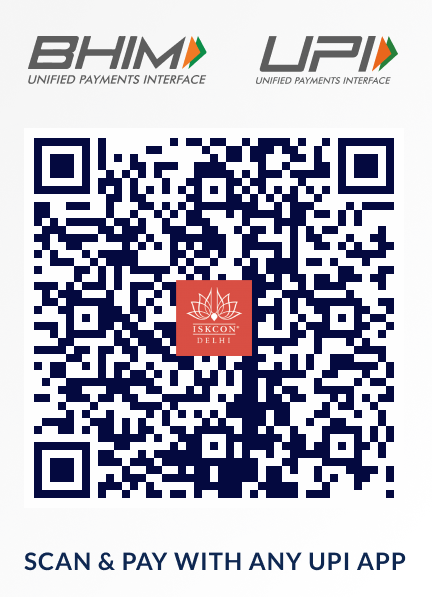 UPI ID:
rpy.iskconDelhiDonations@icici
Direct Bank NEFT/RTGS/IMPS
A/C NO.: 2223330044191637
NAME: ISKCON DELHI
IFSC: RATN0VAAPIS
If you are doing donation by this method. Then go to the contact us page for getting the receipt or any support.
See how ISKCON make and distribute the food
is one of the most extensive vegetarian food donation programs globally, serving millions of meals every day with projects in more than 60 countries.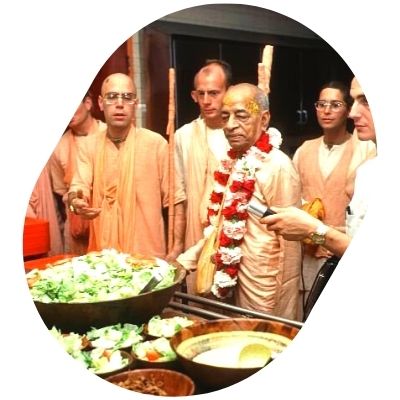 In 1974, Srila Prabhupada
Indian Swami and founder of the Hare Krishna movement, had visited a village where he saw a group of village children fighting with street dogs over scraps of food.
This sight left him amazed and anguished. So he ordered his disciples to serve food to the needy people and said: "No one within ten miles of a temple should go hungry… I want you to begin serving food immediately." Obeying his plea, members of ISKCON and volunteers around the globe started the Food Donation Programs aiming to serve the less-privileged individuals. Only a compassionate soul like you can understand the value of Anna-Daan Seva.
The COVID-19 pandemic has affected everyone's life, especially the low-income families, daily wage labourers, and migrant workers. The Corona crisis has come with several challenges. One of these challenges is hunger which has widely affected the group mentioned above of society. However, with our collective endeavour, we can battle hunger. 
etāvaj janma-sāphalyaṁ
dehinām iha dehiṣu
prāṇair arthair dhiyā vācā
śreya-ācaraṇaṁ sadā (BG 10.22.35)
Every living being should take the responsibility to perform welfare activities to benefit others with his life, wealth, intelligence, and words.
Donation is good karma, but food donation to the needy is mahadan (generous donation). Donating food to the needy makes the world a beautiful and a better place for people to live.
Donate food to the less-privileged people and experience the sense of serenity and tranquillity in your soul and a connection to GOD. If each of us does the same, nobody will sleep on an empty stomach.
cities, towns, and remote villages have jointly served over nine crore meals and food packets to the underprivileged sections of our society since the lockdown due to the COVID crisis.
We take proper care of hygiene and follow safety measures while cooking, packaging, and distributing food kits to the people.
Utilise this rare opportunity to receive the blessings of Sri Krishna. You can donate to ISKCON Food for Needy to ensure that no needy people sleep hungry.
Please step forward and donate under the 'Food for Life' program (all donations are tax exempted under 80G).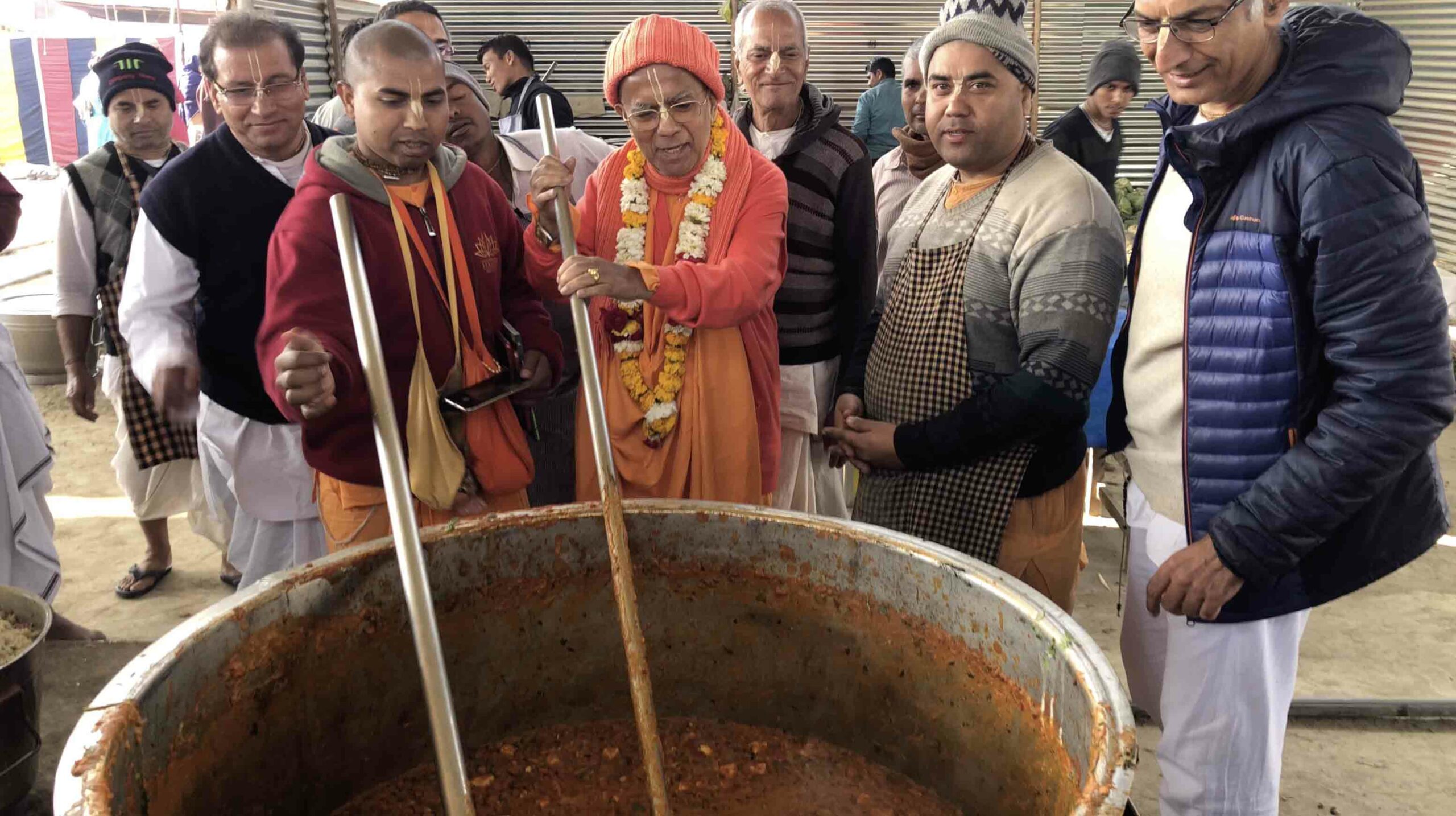 Join hands with ISKCON to support the less-privileged people for donating food. Offer a meal to strengthen them to combat the Corona crisis.
full of peace, away from stress, leaving your stree free life behind. A astonishing place in Delhi. Awesome in the beauty, sculptures, designs, cleanliness #Temple. May you ask why I'm giving 4* it's simple 'nothing is perfect(maybe not impressive for some). That's the reason.

– Review on Google
Hare Rama hare Krishna hare Rama hare Krishna .. Always feel blessed here..must go here for peace..

– Review on Google
A must visit for everyone lives in Delhi or visiting Delhi.
The vibe will take you to a different level and i have no words to describe the aarti. The temple remain closed from 1 to 4 in the evening.
Do visit the govindam restaurant over there for delicious vaishnav food.

– Review on Google
Amazing experience…..
Don't search too much about this place….Just pack your bags and go !!!

– Review on Google