Ekdashi Daan
Donate on this Pandava Nirjala Ekadshi to feed the Needy people and wipe of the Hungerness.
Nirjala Ekadashi is a Maha Ekadashi
Nirjala Ekadashi also called Pandava Nirjala Ekadashi.
दातव्यमिति यद्दानं दीयतेऽनुपकारिणे |
देशे काले च पात्रे च तद्दानं सात्त्विकं स्मृतम् || BG 17.20||
dātavyam iti yad dānaṁ dīyate 'nupakāriṇe |
deśhe kāle cha pātre cha tad dānaṁ sāttvikaṁ smṛitam ||Bhagavad Gita: Chapter 17, Verse 20||
Meaning of above Kshloka:
Charity is to give to a deserving person because it is the right way to give charity.
This kind of Charity that you made out as the sense of giving, the one who donates freely and happily gets more benefits and happiness.
This kind of charity must be practice out of a sense of responsibility because you feel right after giving up some things.
(बदले में कुछ भी उम्मीद किए बिना या प्राप्तकर्ताओं से किसी भी इनाम की उम्मीद किए बिना योग्य व्यक्ति को सही समय पर दान देना सात्विक दान कहलाता है।)
Scan this QR Code to Donate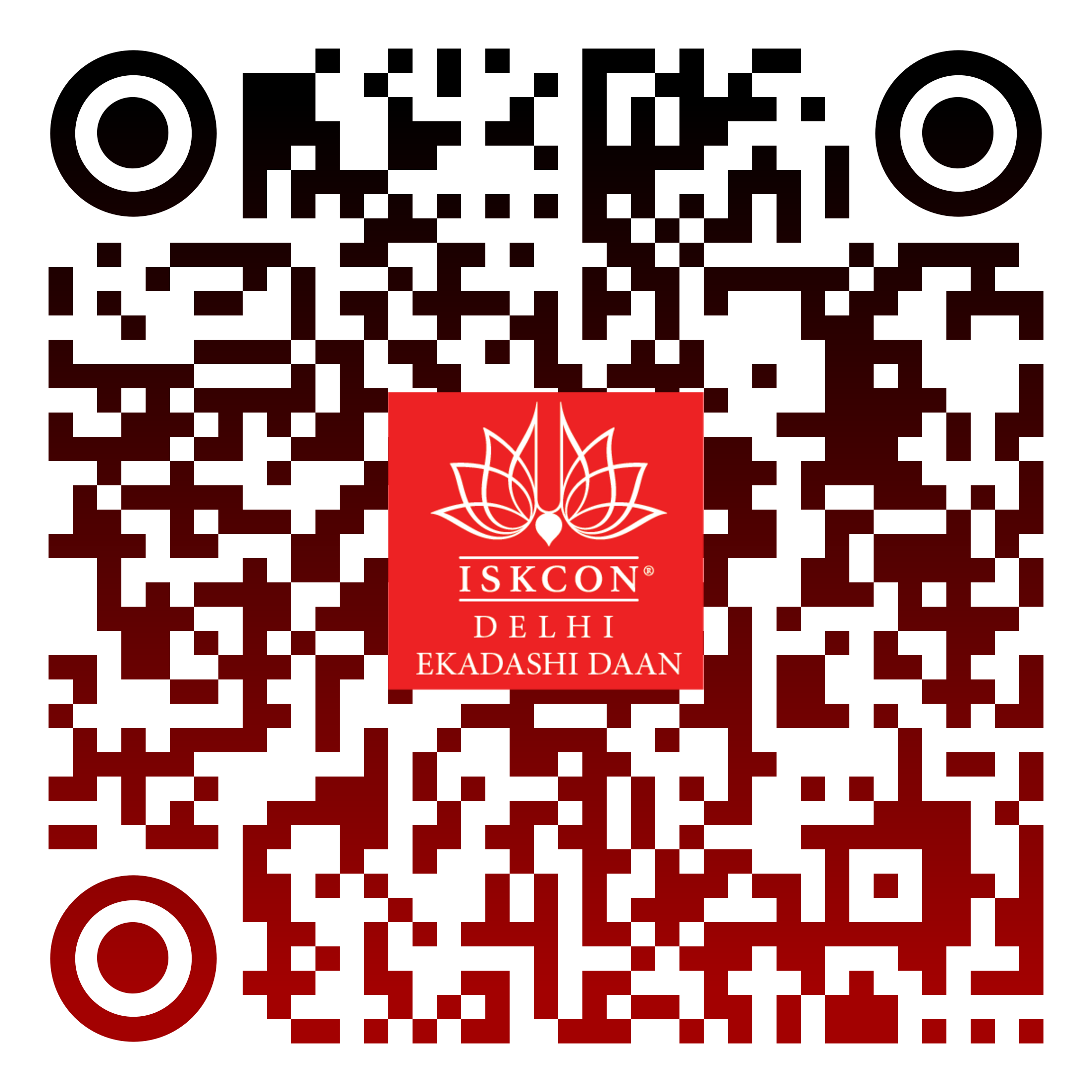 Donation through Bank (NEFT/IMPS)
Bank Name: ICICI BANK LTD
Account Name: ISKCON
Account Number: 347501000822
IFSC: ICIC0003475